www.ITW.com 1-847-724-7500
A leading international business corporation with nearly 100 years of history, Illinois Tool Works Inc. (NYSE: ITW) is a diversified manufacturer of advanced industrial technology. ITW designs and produces an array of highly engineered fasteners and components, equipment and consumable systems, and specialty products and equipment for customers around the world.
---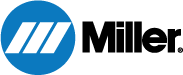 www.MillerWelds.com 1-800-4-A-Miller (1-800-426-4553)
Founded in 1929, and a world leader in the manufacturing of arc welding and cutting equipment. Miller Electric manufactures welding power sources, wire sources/generators, automation welding controls, plasma arc cutting power feeders, welding guns and accessories, engine driven welding power sources, and resistance spot welding equipment.
---
www.bernardwelds.com 1-800-946-2281
Manufactures rugged semi-automatic MIG guns and consumables. The brand's popular Q-Gun™, S-Gun™, T-Gun™ and TGX™ MIG Guns can be configured online, quickly and easily, for customers' exact applications.
---
www.tregaskiss.com 1-877-737-3111 or 519-737-3000
Supplier of high quality robotic MIG welding torches and peripherals. The company's brand names include TOUGH GUN®, TOUGH GARD®, TOUGH LOCK®, and SURESTART™.